27/09/2017 - Draycott Has Reopened - With Conditions
Draycott has reopened. There is no longer a need to contact the Site Officer before flying.
Read More
Grid Reference
ST 497 508
Nearest Postcode
BS27 3TH
Site Officer
Geoffrey Rogers (07740 427617)
Rating
Experienced Pilots only. Soaring only, no top-to-bottoms.
Permission
Full Avon members only.
Parking
Park on Broad Rd, or go through the gate (if conditions allow) and drive slowly across the field, then follow the track through a gate into an uncultivated field, closing the gate behind you. Follow the track as far as it goes and park.
Take Off
Located above the stone wall on the front of the hill just before the corner where it turns downhill, about 200 yards to the west of the hut. This is a shallow incline and requires a committed run on a hang glider.
Local Flying
This site is very sensitive to wind direction. As a general rule do not fly if the wind is coming from a direction to the east of Glastonbury Tor. Look out for the sea breeze which can switch the wind off the hill. The ridge is shared with the gliding club which operates from a field about half a mile north-west of take-off, so keep a look out for them. When good, the whole area provides plenty of lift but on other days you can find yourself at take-off height scratching just above the trees. Weak wave has been encountered several times at this site. The area to the south is part of Yeovilton AIAA so, when flying out in front, keep a look out for military aircraft. Height here is limited by Bristol CTA so please check restrictions before flying. Be aware of the Halesland block A. (See http://www.avonhgpg.co.uk/files/bath_gap_v6.pdf)
XC Flying
Two miles down wind there is a small firing range, so watch out for red flags. The downwind route is of no use for XC as you'll run into Bristol Airport CTA. To fly any distance you must track east before turning down wind. Check out an airspace map as the CTA extends east to Bath.
Top Landing
In the car park field. Beware of the power line which runs along the northern edge of the uncultivated field.
Bottom Landing
There is no official bottom landing field, but there is a field just below take-off which can be used to avoid going all the way to the bottom, although a landing in it requires great skill and judgement. The field generally used is in front of the woods to the west. This field slopes away from the hill and landings are usually made towards the hill as there is little or no wind. Ask an experienced pilot before flying. Keep out of all fields containing livestock, especially horses.
Hospitals
Bristol or Weston.
Directions
Heading west along the B3135 towards Cheddar turn left towards Westbury sub-Mendip about half a mile after passing the danger area flag on your left. The entrance gate to the site is just under a mile down this road on the right, opposite a water storage mound in the field on the left. There is a barn in the NW corner of the field. If you reach the quarry you have gone too far. (Alternatively approach is up the hill from Westbury-Sub-Mendip.) Close the gate and drive slowly across the field by following the track into the next field. Follow the track through a gate into an uncultivated field closing the gate behind you. Follow the track as far as it goes.
Ordnance Survey Sheet
183
Latest Flying Diary Entries for Draycott
29/12/13 Martin Tillett - Andrew Price and I arrived about 2.30. Flew for an hour or so in smooth lift, 300ft ATO, well out in front.
06/06/11 Alan Davies - Very pleasant evening waft, surprisingly rough and thermally at 6pm. Eventually calmed down to pure rotor in NW, 'nuff said. Entertaining watching Alex faff with a R10, it butterflies nicely to top land but looks lethal in any bumpy stuff. I was disappointed in the short and drama-free Mantra dance.
02/04/11 Alan Davies - Pretty day, strangely enough light winds at Draycott, a bit lumpy at times so a bit up and down. Tried out shiny new XC3, awesome, just buy one, you know it makes sense. For some reason I was only one there. Odd.
20/03/11 Alan Davies - Nice day out, in an up and down sort of way. A bit light, but some nice climbs to around 1000'. Shame lulsgate is directly downwind, so no good at all for XC hounds and way too dangerous for LATs. A local site for local pilots......;-)
09/01/11 Alan Davies - Lovely wafty day, not much altitude but good to get in the air. Kevin tried to unsuccesfully combine rock climbing and paragliding, luckily only injuries were to pride.
Clickable Bing Map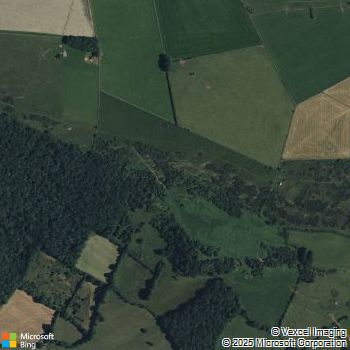 ---
This page last updated: 3rd February, 2022
© Avon Hang Gliding & Paragliding Club, 1997-2023
E-Mail the