17/09/2014 - Gliding Club At Frocester
Glider safety protocol for paragliders leaving Frocester in a WSW wind
Read More
Grid Reference
SO 794 012
Nearest Postcode
GL10 3TP
Wind Direction
W, WNW, NW
Site Officer
David Warren (07710 043970)
Rating
Experienced pilots only due to technical take-off and narrow lift band. Novice pilots may only fly under the supervision of an experienced club member who knows the site and conditions well. Recommended 100Hrs and Pilot rating.
Permission
Open site. No permission to take off or land in picnic area
Parking
Park in the car park behind take-off unless the area is full, in which case park in the northern car park. Do not drive on the grass.
Rigging
Through the gate from the picnic area. In front of the barbed wire fence.
Take Off
The centre of the west facing bowl. The true wind direction should be checked at the trig point to the south of launch before flying. Paraglider pilots should be especially careful on take-off as it is often turbulent. Beware of the barbed wire fence and bush behind launch and do not launch directly in front of rigging hang gliders.
Local Flying
If the wind is from the WSW or NW it can be turbulent in the air. This area is shared with the Bristol and Gloucestershire Gliding Club so please, when flying locally do not fly more than 100 yds north of take-off unless you are at least 600' ato. or below the ridge and going to land, as this is the glider tug flight path. Paragliders need a little more height than hang gliders before heading into the main bowl to the south of take-off. Always get briefed by a local pilot before flying.
XC Flying
This is a very popular site for XC flying and has produced several 100km plus flights, although care in planning now needs to be taken to avoid Kemble and Brize Norton Class D Airspace. Temporary airspace restrictions are also common at Fairford, which can severely limit the downwind XC route.
Top Landing
There is no top landing. On no account should you land in any field on the east side of the main road, no matter how tempting they may look as there is severe rotor there. The farmer there is also very Ďantií. We do not have permission to land in the picnic area. Paragliders can land on the slope to the north of take-off, easier now it has been cleared, but it is never easy. It is possible for very experienced hang glider pilots to land on the slope.
Bottom Landing
There have not been problems in landing in any of the fields below in an emergency, provided you pick one that has no animals or crops in. If you are challenged then be apologetic and leave.
Hospitals
Stroud or Gloucester.
Directions
The site can be found about five miles SW of Stroud on the B4066 Dursley Road just before the turn-off down the hill to Frocester Village. It is located at the south-west end of the Coaley Peak Picnic Area.
Ordnance Survey Sheet
162
Latest Flying Diary Entries for Frocester
18/02/16 Rich Harding - A strange day, when we were hoping for something like last year's classic February day (out to the motorway) but instead it just blew out.
08/03/15 Paul Collender - Flew from Frocester to Selsley at Sunset (6 ish). A bit too North for Frocester, a bit too west for Selsley, but made the ridge run possible (WNW).
17/02/15 Howard - Anyone find a pair of skyware gloves at Froc 😢
24/01/15 Garry Hume - First flight hideously rough and so bottom landed in the middle of nowhere half way to Selsley after going weightless twice. Later a nice flight with thermals and sailplanes up to 1,240' ato. Could have gone XC but suspect it would have been a one thermal flop.
13/06/14 Richard Miller - Baked on hill for a couple of hours in light cycles until I spotted something and lobbed off and up in rorty air that must have been too feisty for the Icepeaks. Got low in the South bowl and was buzzed by a buzzard in the only bit of lift. My shouts of 'Feck Off!' did the trick and gave me time to get back to top land after an exhilarating half hour
Clickable Bing Map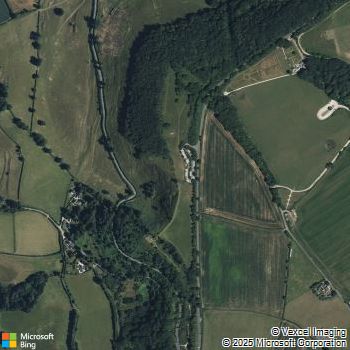 ---
This page last updated: 3rd February, 2022
© Avon Hang Gliding & Paragliding Club, 1997-2023
E-Mail the